Food safety is an important priority for CHEP. Our farmers implement a comprehensive set of good production practices and record-keeping on their farms under the CHEQ™ program.
CHEQ™, or Canadian Hatching Egg Quality is based on HACCP (Hazard Analysis Critical Control Point) principles and covers areas such as biosecurity, poultry health, egg handling and storage, pest control and cleaning and disinfection. Farmers are audited annually and have to keep implementing the program in order to remain certified.
CHEP is working on developing a system that defines national requirements for things such as farmer training and certification, auditor training, and program record-keeping. This system will ensure that the program is being delivered consistently and effectively across the country, and will adhere to the requirements laid out by the Canadian Food Inspection Agency (CFIA) On-Farm Food Safety Recognition Program. CHEQ™ is consistent with the food safety approach developed by the CFIA and complements other food safety initiatives developed for processors, feed mills, hatcheries and chicken farmers.
Avian influenza
Canada's Approach to Avian Influenza
CHEQ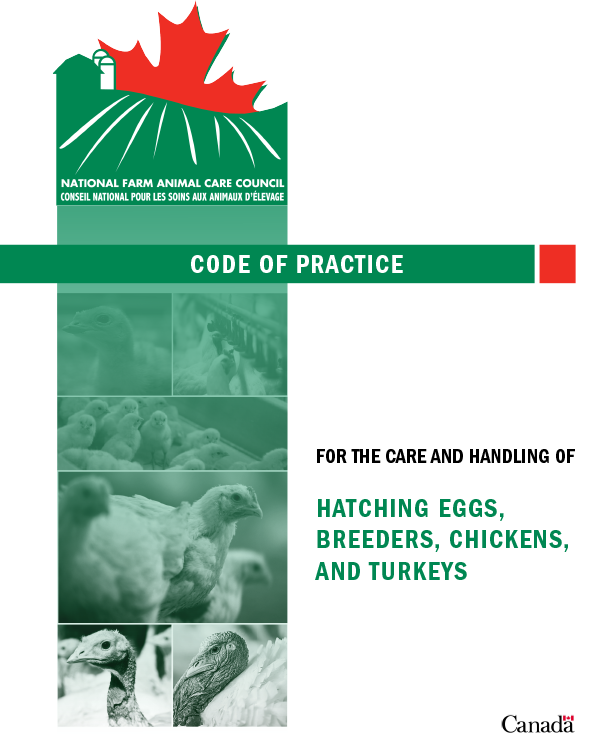 Code of Practice for the Care and Handling of Hatching Eggs, Breeders, Chickens and Turkeys (2016)