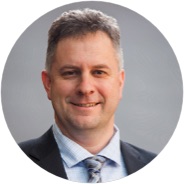 Brian Bilkes
Chair
Brian Bilkes
Chair
Brian Bilkes was elected Chair of the Canadian Hatching Egg Producers (CHEP) in March 2019.
Brian was second vice-chair to CHEP from 2017-2019, served as Saskatchewan director from 2016-2019 and alternate director for British Columbia (B.C.) from 2010 to 2013. He also served as Chair of CHEP's Research Committee and the Canadian Broiler Hatching Egg Producers' Association. Brian was the Vice-Chair of the B.C. Broiler Hatching Egg Commission (BCBHEC) and has served on the board of the BCBHEC. He has worked in the construction, real estate development, dairy, beef industries and manages a small dairy processing plant for a number of years. From 2005-2013, he owned a broiler hatching egg operation in Chilliwack, B.C. He currently owns a broiler hatching egg operation in Saskatchewan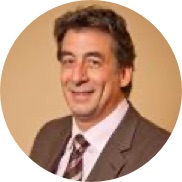 Gyslain Loyer
Vice-Chair
Gyslain Loyer
Vice-Chair
Gyslain Loyer is a native of St. Felix de Valois. He operates a 14,500 bird broiler hatching egg operation and raises 100,000 pullets each year.
His involvement in the poultry sector began in the early 1980s. For approximately ten years, he worked in a variety of businesses, involved primarily in production, catching and transportation. Then, in 1988, he became a broiler hatching egg producer.
Gyslain's involvement in Québec's agricultural marketing board started in 1994. He was subsequently appointed the alternate director to CHEP by the Producteurs d'oeufs d'incubation du Québec (POIQ). In the spring of 1995, he was elected to POIQ's Board of Directors and became a member of the committee responsible for negotiating production volumes and prices, positions he has held ever since. In 1998 he became a member of POIQ's Executive Committee.
He has been POIQ's President since 2001, has served as the Chair of CHEP for a number of years and currently serves as Vice-Chair.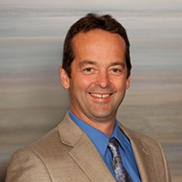 Calvin Breukelman
Second Vice-Chair
Calvin Breukelman
Second Vice-Chair
Calvin Breukelman together with his wife Karin own Prairie Lane Farms Ltd in Abbotsford, British Columbia. Calvin began his career in the poultry business in 1989 by purchasing a broiler farm. After 10 years in the broiler business, he was up for a new challenge so in 1999 he purchased broiler breeder quota and built new barns to accommodate 14000 birds. In addition to the poultry business, he also produces 120,000 lbs of blueberries which have been in production since 2010. Calvin has served on the BC Broiler Hatching Egg Producers Association from 2001 to 2007, and 4 years as the President. He was President of the BC Poultry Biosecurity Committee which was formed in response to the BC avian influenza outbreak of 2004. In 2020, he was elected to the BC Broiler Hatching Egg Commission and is currently the BC Director at CHEP and serves as the second vice chair of CHEP. In addition to his involvement in the poultry industry, Calvin is also involved with his church having served on its Council and different committees.
---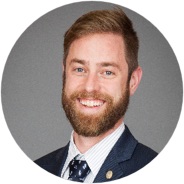 Drew Black
Executive Director
Drew Black
Executive Director
As Executive Director of Canadian Hatching Egg Producers (CHEP), Drew works to ensure that producers' perspectives are heard and considered in the development of federal legislation, regulation and policy. Furthermore, Drew works to ensure CHEP is well positioned to meet ongoing and emerging challenges in the broiler hatching egg sector. This entails ensuring an orderly marketing system across the country to meet market demand requirements and proposing and implementing solutions for continuous improvement in the industry
Drew Black obtained his MSc from the School of Politics and International Relations at University College Dublin. He has worked on federal and agricultural policies and regulations for over the past decade and joined CHEP as Executive Director in 2018. He has sat on a wide variety of federal advisory committees and roundtables which have sought to explore and improve policies and regulations.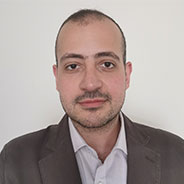 Garen Afarian
Economist
Garen Afarian
Economist
Garen Afarian has completed his Master of Arts degree in International Economics and Finance at Toronto Metropolitan University. He conducted research in various economic topics including macroeconomics and monetary finance. During his studies, he has worked as a Senior Specialist at the imperial Bank of Commerce where he acquired experience in statistical analysis and working with databases. Garen has been the economist of the Canadian Hatching Egg producers since August 2022.
Teddy Markey
Communications and Government Relations Advisor
Teddy Markey
Communications and Government Relations Advisor
In his previous roles of Chief of Staff for a federal Member of Parliament and Special Assistant to a Member of Provincial Parliament (Ontario), Teddy has significant experience in federal and provincial politics including policy analysis, communications, event management, government, stakeholder, and media relations. He holds a Bachelor of Arts from Dalhousie University with a double major in Political Science and Sociology.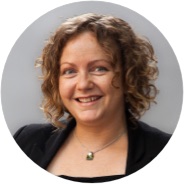 Victoria Sikur
Food Safety Officer
Victoria Sikur
Food Safety Officer
Viki is CHEP's Food Safety Officer, and is responsible for food safety, including CHEP's national on-farm food safety program, Canadian Hatching Egg Quality (CHEQTM), and research.
She combines her passion for poultry and her farm background to represent the hatching egg industry on several industry and government committees on food safety, antimicrobial use and resistance, surveillance, biosecurity, and federal breeder policy. She works with CHEP's Research Committee, the Canadian Poultry Research Council (CPRC) and poultry researchers to support research important to hatching egg farmers and communicate results that can be used on the farm.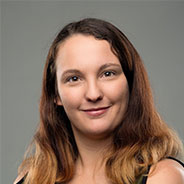 Amanda Puffall
Animal Welfare Officer
Amanda Puffall
Animal Welfare Officer
Amanda graduated from the University of Saskatchewan with a Bachelor of Animal Bioscience and completed her Master's at the University of Guelph in Animal Behavior and Welfare. Her research focused on how different commercial rearing aviary systems impacted the locomotion and musculoskeletal development of laying hen pullets. After finishing her Master's Amanda worked at a poultry live haul as their animal welfare specialist prior to joining CHEP in July 2022 as their Animal Welfare Officer. The main responsibility of her role is to run CHEP's Animal Care Program on a national level – this includes training auditors and educating producers in the specifics of the program, as well as reviewing the program as needed.